S.T.A. IN 2018:

HIGHLIGHTS OF THE YEAR'S ACTIVITIES​​

Download
TO READ THE 2018 STA ANNUAL REPORT PRESENTED BY THE SORORITY'S PRESIDENT, PLEASE CLICK ON DOWNLOAD BUTTON ABOVE
​​​1. S.T.A. FIRST EVER FUNDRAISER-GALA :
Baltimore, Maryland, Saturday, April 21st 2018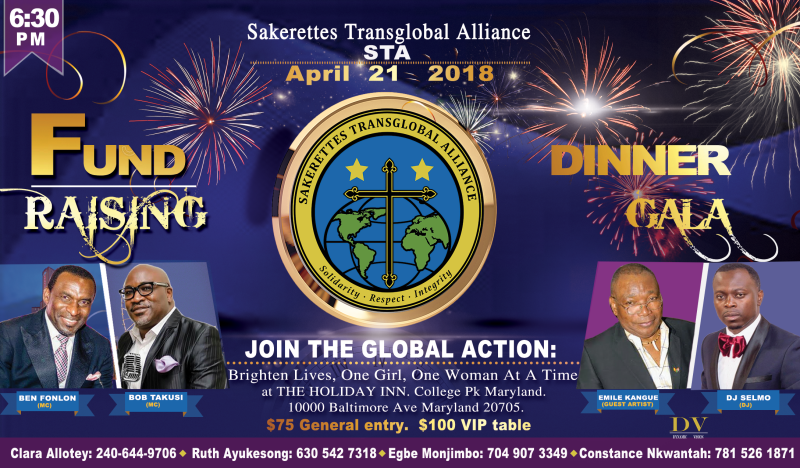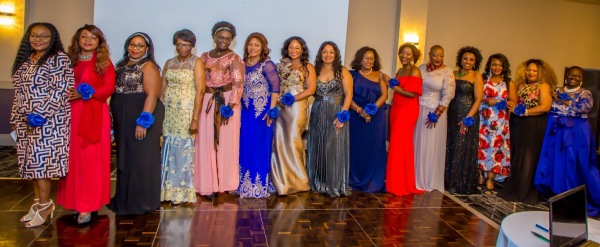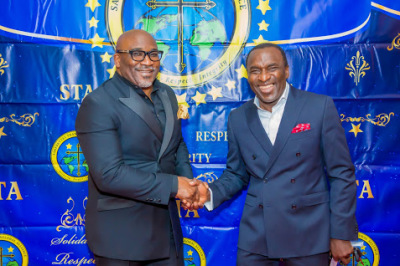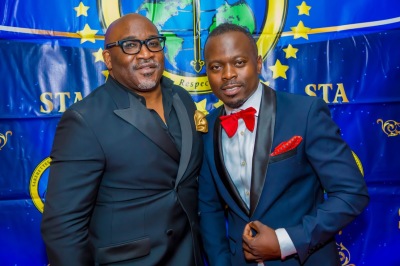 PLEASE CLICK ON THIS IMAGE TO SEE COMPLETE PROFESSIONAL PHOTO ALBUM OF THE EVENT

​​

​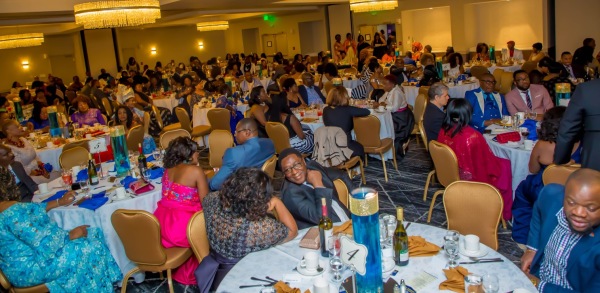 The Dinner-Concert-Gala-Fundraiser, all rolled up in one was a ROARING success with the sorority's goals not just met but surpassed and we would like to seize the opportunity to, once more, sincerely THANK all our DONORS and GUESTS for making it all happen!!!
GOD BLESS YOU, ONE & ALL!!!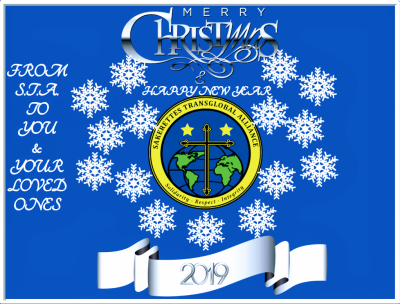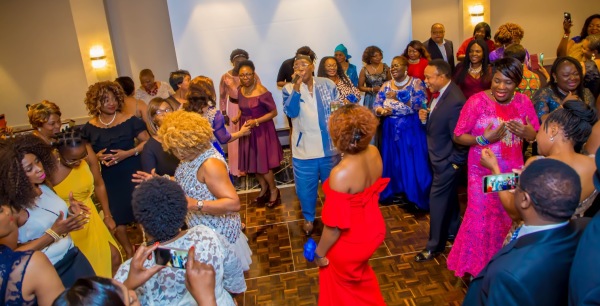 ​2. THE STA FALLEN SISTERS SCHOLARSHIP INITIATIVE (SFSSI)

​

​

(Unveiled in February 2018)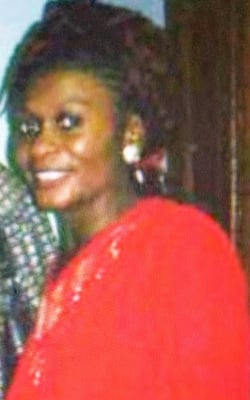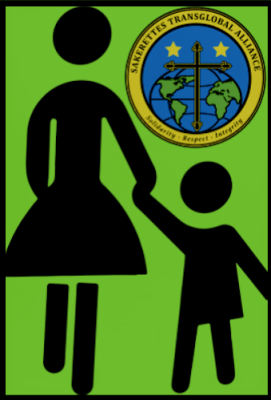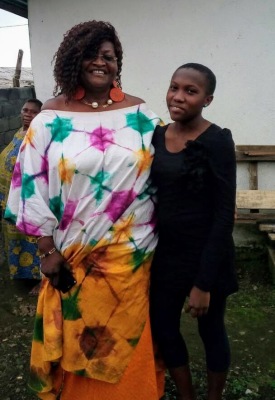 This project which was designed  with the purpose of assisting children for whom their deceased/fallen mother was the sole source of funding for their upkeep and education. 

Less than a month after it was unveiled in February 2018, a generous S.T.A. sponsor donated $1,000.00 towards the Project and when S.T.A held its first fundraiser, (mentioned above), more contributions were made.
S.T.A. then embarked on a rigorous identification, screening and selection  process to pick out  the first beneficiary of the worthy initiative and it is pleased to announce that Ms NATALIE NJOH met the criteria and was designated as the first recipient of the S.T.A. Scholarship.

Natalie is daughter of Late Ms Clara Njoh, who  passed away prematurely on April 10th 2016 leaving behind two children, Denis and Nathalie as well as aging parents, siblings and an extended family who depended on her.

Late Clara was a single mom and worked with CDC. Her dream of furthering her education was limited by her family who needed her support. She was extremely dedicated to her family.

After obtaining what the cost of Natalie's BOOKS & TUITION will amount to directly from the school of Natalie's choice, S.T.A. has disbursed the funds necessary to take care of her Academic needs, and to that sum will be added a Stipend to help with some associated/related necessities.
(SEE EXCITING UPDATE - VIDEO & PICTURES, FURTHER BELOW!!)

S.T.A would like to once more thank EVERYONE who contributed towards this initiative, while calling for more donations so that the initiative can continue, to the benefit of other dependent children of single mothers who pass on leaving them destitute.

​Natalie with S.T.A Rep. Mrs. Ebob Tanyi in BUEA
(Graduating Class of 1988)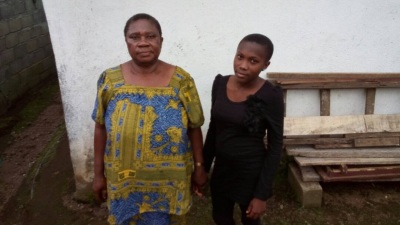 NATHALIE NJOH, aged 14 (right), is the first to have been identified as a beneficiary for the STA FALLEN SISTERS SCHOLARSHIP INITIATIVE that was launched on February 14th 2018.
She is pictured here with her grandmother.
(BUEA, Sunday, April 8 2018)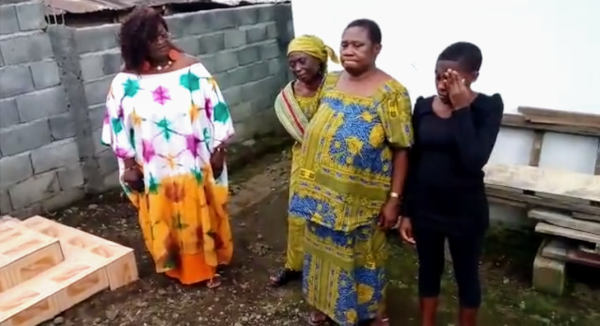 S.T.A Rep. Mrs. Ebob Tanyi in meets Natalie and her Grandmother in BUEA-CAMEROON

(PLEASE CLICK ON PLAY BUTTON TO WATCH VIDEO
S.T.A Rep. Mrs. Ebob Tanyi, Natalie and her Grandmother by her mother - Late Clara Njoh's final resting place, (bottom of picture, far left), in BUEA-CAMEROON
UPDATE!!!
On Wednesday, January 9 2019, two STA Representatives formally handed over the Scholarship Funds for Miss Nathalie Njoh - the First Ever Recipient of the STA FALLEN SISTERS INITIATIVE, to the Principal of the school of her choice, thereby guaranteeing the pursuit of her education which had come to an unfortunate halt, for financial reasons. 

Nathalie herself and her grandmother were present and witnessed the handing over of the money to the principal.
For details, PLEASE watch the VIDEO posted below right.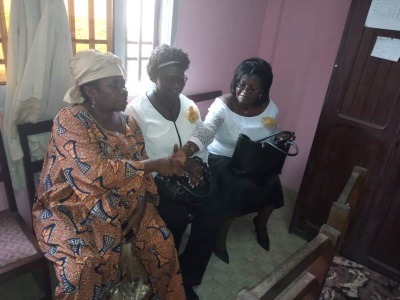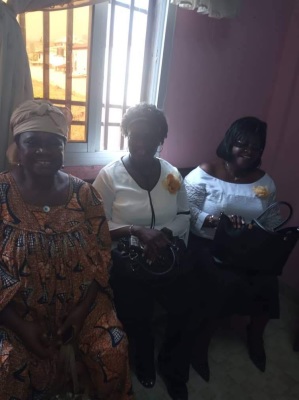 Please Click On PLAY BUTTON Above To Watch VIDEO
​​
The STA Fallen Sister Scholarship Initiative (SFSSI) seeks to offer educational opportunities to children of fallen mothers. This initiative recognizes the role of a mother in nurturing and educating her children and the challenges the kids face when their mothers die prematurely. 
Understanding the fundamental role of education in upward mobility, and a pathway to opportunities, it is hoped that our fallen sisters dream for the children they leave behind are realized through this initiative. Inaugural Recipient of the FSSI - Nathalie, is 14 years of age.

If you would like to DONATE towards this initiative or any other one of STA's Projects, PLEASE CLICK on the "ADD TO CART" button below. 

​​​3. CHARITY DINNER with Former First Lady of ZAMBIA, MAUREEN MWANAWASA: 

​Charlotte, North Carolina, Saturday, April 28 2018​

At the invitation of The NO BACKPACK DAY initiative, S.T.A. Reps, Mrs. Ruth Ayukesong (Chicago) and Egbe Monjimbo (Charlotte) attended a Charity Dinner and Panel Discussion presided over by Mrs. Maureen Mwanawasa, former first lady of Zambia, and emceed/moderated by CNN Anchor Lady, Melissa Mahtani.
Plans are underway with regard to STA's participation in the Charity Initiatives debated and discussed during the panel discussion.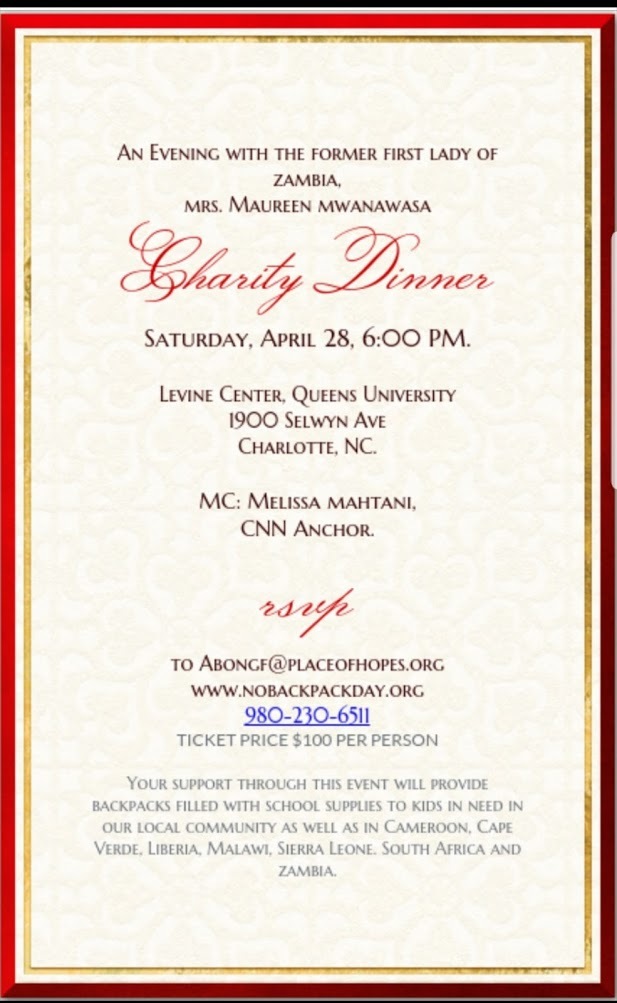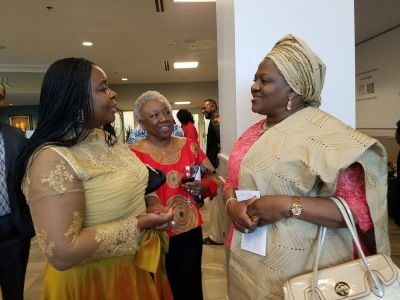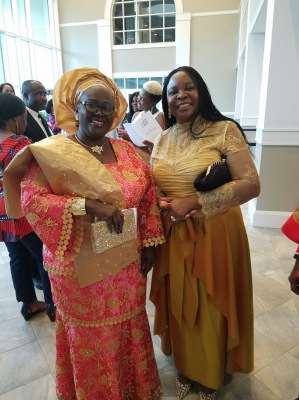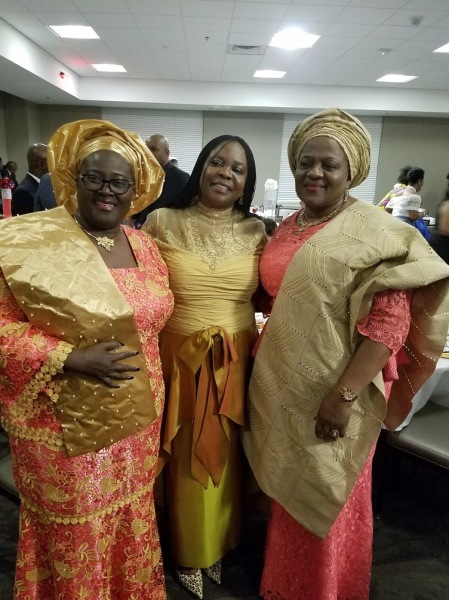 PLEASE CLICK ON THIS IMAGE TO SEE COMPLETE PHOTO ALBUM OF THE EVENT

​​

​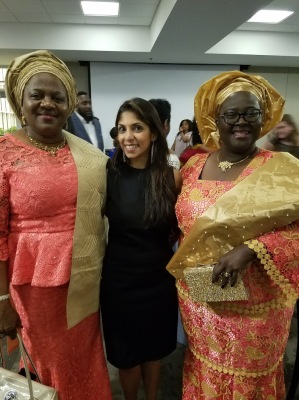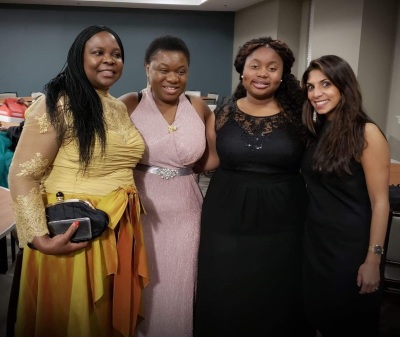 ​Former First Lady (left) and CNN Anchor Lady (right) with the Organizers, Mrs. Abong Fankam (second from left) and her daughter, Ms Mongai Fankam (second from right, Founder of the Nobackpack Day initiative.
LefT: Mrs. Egbe Monjimbo,  Former Zambian First Lady, Mrs. Mwanawasa and Ms Ruth Ayukesong

Right: Ms Ruth Ayukesong, CNN Anchor Lady,  Melissa Mahtani

4. ​​PRIVATE DINNER WITH HER EXCELLENCY THE AFRICAN UNION (A.U.) AMBASSADOR TO THE UNITED STATES, SOUTH AMERICA & THE CARIBBEAN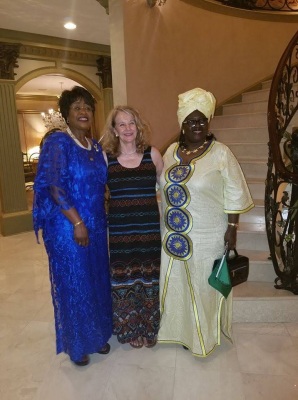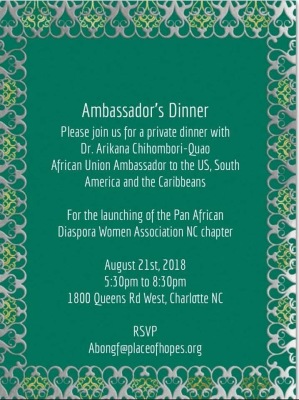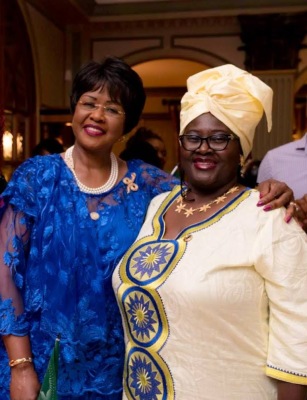 STA REP, Mrs. Egbe Monjimbo (right) with Dr. Arikana Chihanbori-Quao, A.U. Ambassador to the U.S., South America and the Caribbeans.
On August 21st 2018, S.T.A. Rep, Mrs. Egbe Monjimbo was privileged and honored to be amongst the African Women resident in Charlotte and its environs who were guests at a Private Dinner with her Excellency the AFRICAN UNION (A.U.) Ambassador to the UNITED STATES, SOUTH AMERICA and the CARIBBEANS, Dr. ARIKANA CHIHAMBORI-QUAO.
The North Carolina Chapter of the PAN AFRICAN DIASPORA WOMEN's ASSOCIATION (PADWA) was launched at the gathering and 
S.T.A. looks forward to working concretely to help fulfill its goals, for the benefit of AFRICA as a whole, and the AFRICAN WOMAN specifically.
PLEASE CLICK ON THIS IMAGE TO SEE COMPLETE PHOTO ALBUM OF THE EVENT

​​

​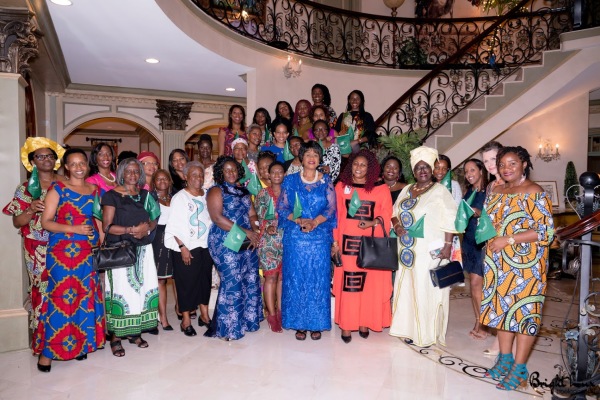 ​​​5. COLLABORATION - DELTA THETA SIGMA SORORITY​ (North Dallas, TX & Charlotte, N.C. )

&

CASEC/PATCHA FOUNDATION (
Washington, D.C.
)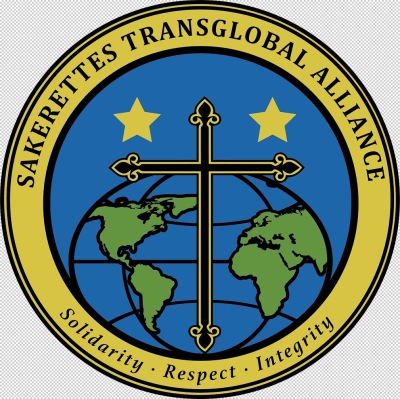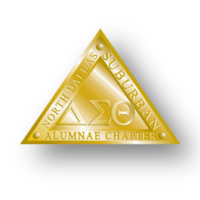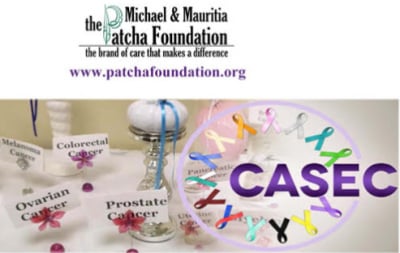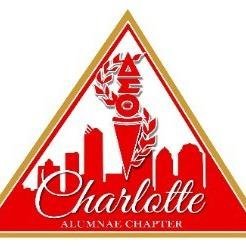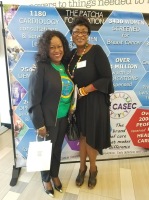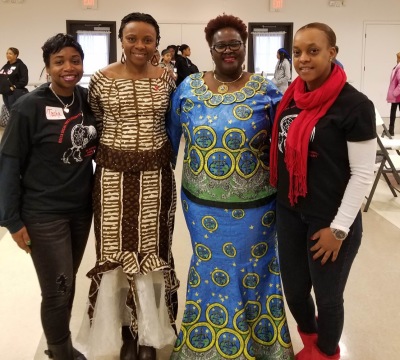 President of S.T.A. Mrs. Roseline Ngaaje with President of the Patcha Foundation, Ms Stella Adamu
STA Rep, Mrs. Egbe Monjimbo (2nd from right), with DELTA sorors at the DELTA CENTER in Charlotte during  a DELTA ACADEMY  session.
S.T.A. Members at their 2017 Induction Ceremony with Ms Pamela Pujo, President of the North Dallas Chapter of the Delta Sigma Theta sorority (in red).
5​​​A. CASEC/PATCHA FOUNDATION 

CANCER AWARENESS CONFERENCE, Washington, D.C. - April 2018

S.T.A President, Mrs. ROSELINE NZEGGE NGAAJE was honored to deliver the WELCOME ADDRESS at the opening session of the Conference which focused on CANCER AWARENESS, PREVENTION & TREATMENT at the R.I.S.E DEMONSTRATION CENTER in Washington, D.C.
A number of S.T.A memers also took active part in the Conference sessions, particularly the "BRIDGING THE CANCER CARE GAP" presentation.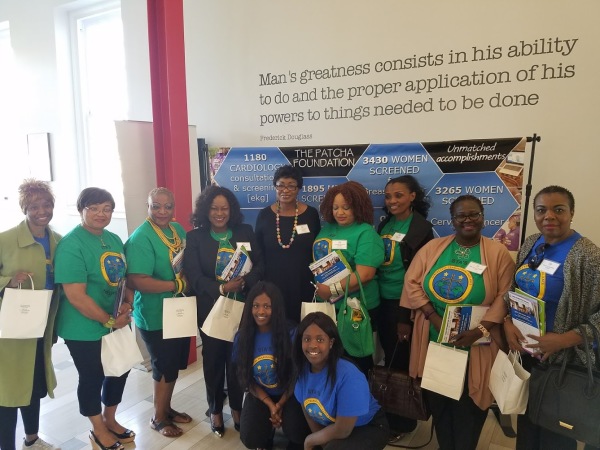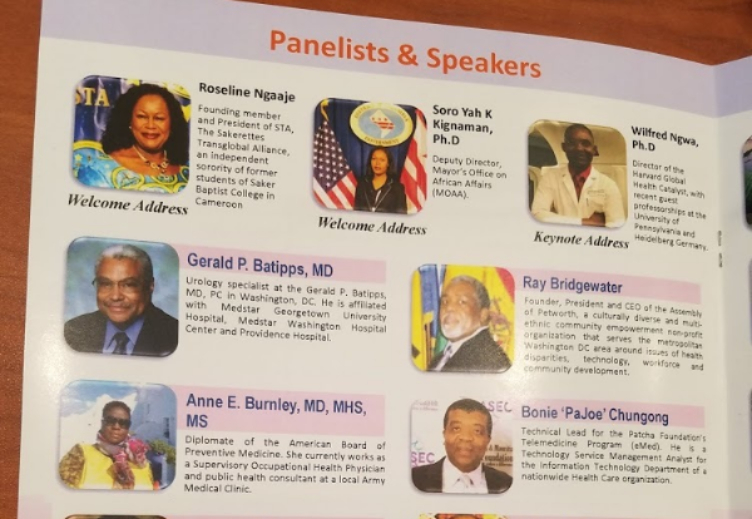 STA Members (in their "Helping Hands" T-shirts) with the Patcha Foundation President, (center, in black)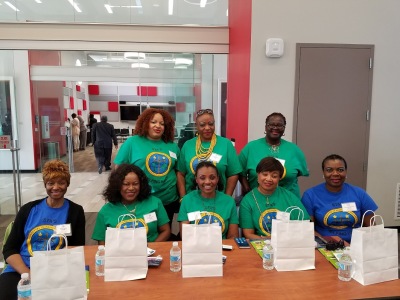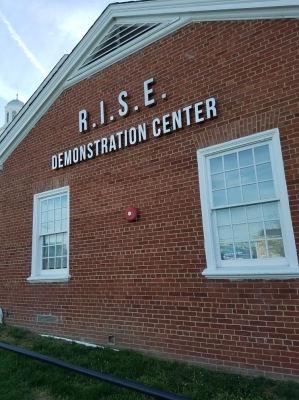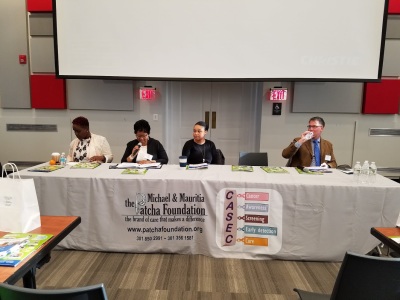 PLEASE CLICK ON THIS IMAGE TO SEE COMPLETE PHOTO ALBUM OF THE EVENT

​​

​
​5B. WORLD AIDS DAY 

​(SENSITIZATION & BOOK CLUB)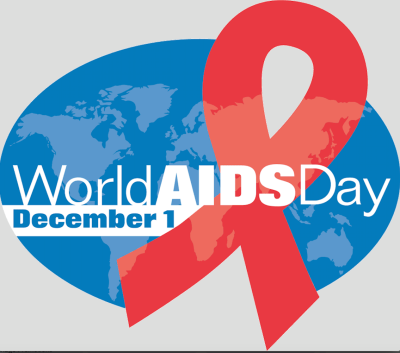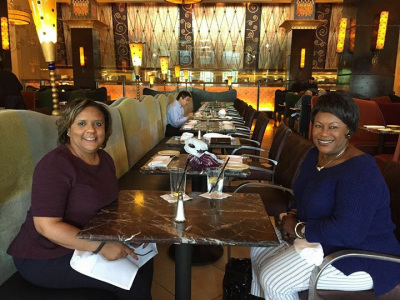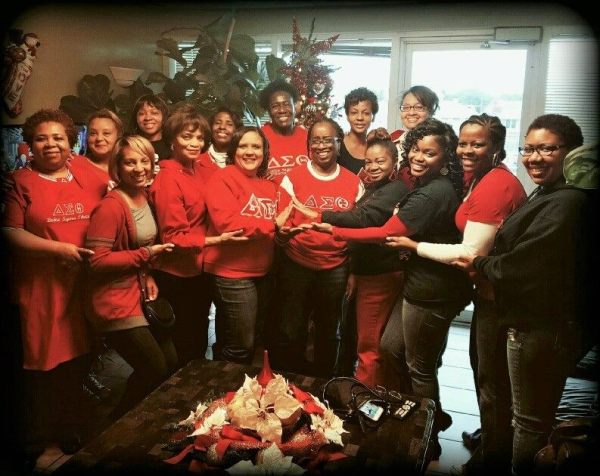 STA President, Ms Roseline Ngaaje, (right), in discussion with Ms Pamela Pujo (left), President of N. Dallas Chapter of DELTA SIGMA THETA SORORITY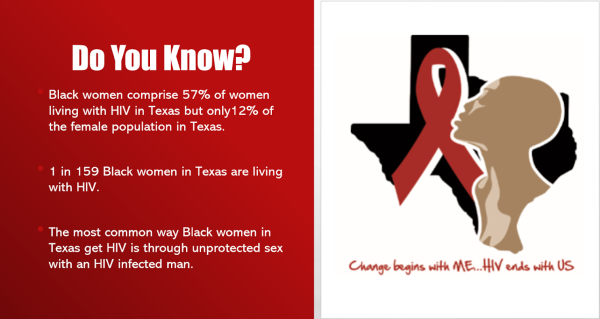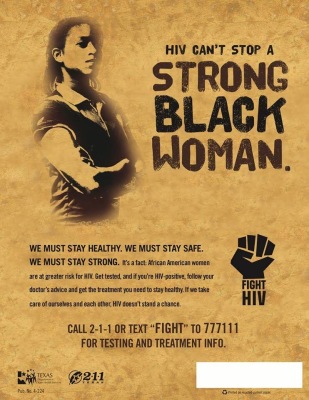 When WORLD AIDS DAY (December 1st) came along this year (2018), Ms Pamela Pujo, President of the North Dallas Suburban Alumnae Chapter, and who, it should be recalled, presided over the PINING CEREMONY of the  induction of S.T.A.'s Founding Members back in 2017, reached out (along with other Delta Sigma Theta Sorors), to S.T.A. President, Mrs. Roseline Ngaaje with details on the INFORMATIVE and SENSITIZATION Campaign they had planned via SOCIAL MEDIA.

S.T.A. therefore supported their laudable efforts by helping SPREAD THE WORD, specifically about:
- THE NEED TO BE TESTED and KNOW ONE'S STATUS, and,
- THE IMPACT AIDS IS HAVING ON BLACK WOMEN IN PARTICULAR, and THE AFRICAN-AMERICAN COMMUNITY AS A WHOLE. (See some of the flyers shared above and to the left.)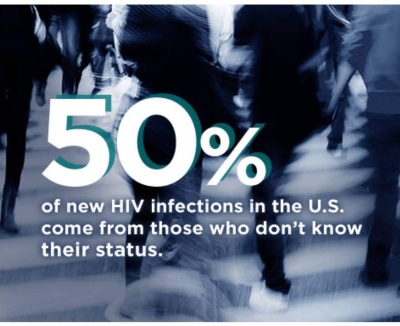 It was an honor for S.T.A. to have played a tiny role in their much-needed and appreciated efforts to stem the spread of AIDS.
As for S.T.A. itself, it pursued and reinforced its AID AWARENESS CAMPAIGN that it had already launched back in March of this year, (see details further below on this page), forming a BOOK CLUB to help boost Author Dr. SOLOMON AGBOR's efforts to combat the AIDS epidemic.
Dr. SOLOMON AGBOR, author of the CAPTIVATING, THOUGHT-PROVOKING, book with TOP NOTCH penmanship titled: "THE EPIDEMIC OF OUR TIME", is a SEASONED CLINICIAN who, through the Institute of Human Virology of the University of Maryland, joined AIDSRelief, a consortium of nongovernmental organizations and the academic and private sectors funded by the US government to support HIV/AIDS prevention, care, and treatment programs in developing countries.
​
He learned of STA's PROJECTS, and showed up at the sorority's APRIL 21st 2018 FUNDRAISER in D.C. and made a HEFTY DONATION and then went on to graciously offer to donate 10% of the proceeds from any sales of his book done on behalf of STA back to the sorority to assist the group with its projects!!!

Needless to say, The SAKERETTES TRANSGLOBAL ALLIANCE gratefully accepted the offer and proceeded to encourage Family, Friends, Colleagues and other Well-wishers to participate in the BOOK CLUB or purchase the book, read it, get the REALITY CHECK and the INFORMATION its pages provide, and then SPREAD THE WORD, for INFORMATION/KNOWLEDGE is POWER!!!

Below are a few pictures of some BOOK CLUB MEMBERS who weren't "camera shy".

S.T.A. BOOK CLUB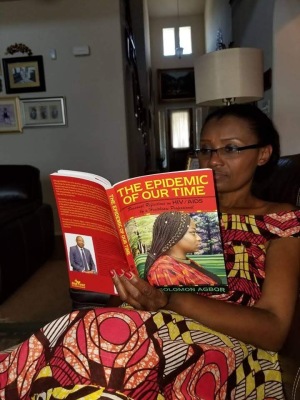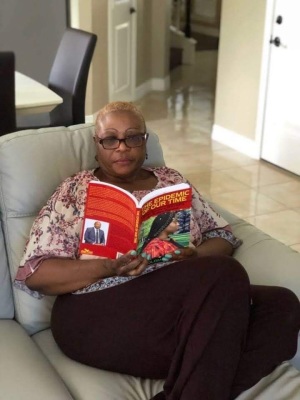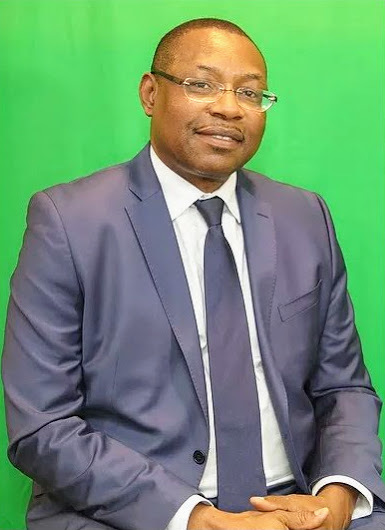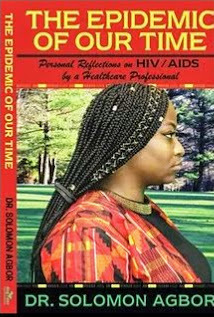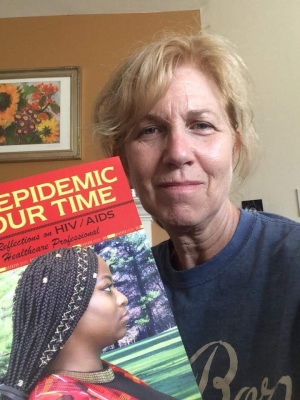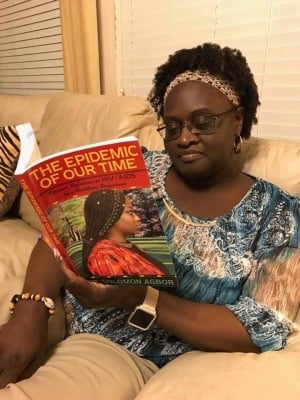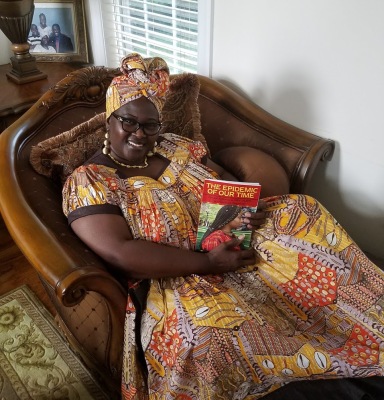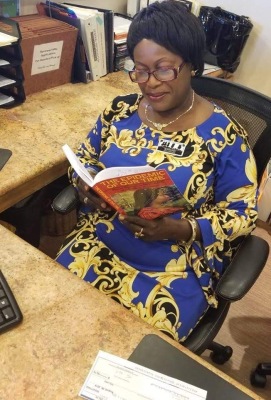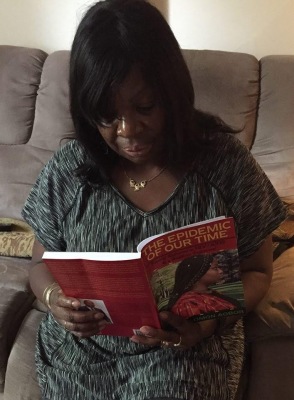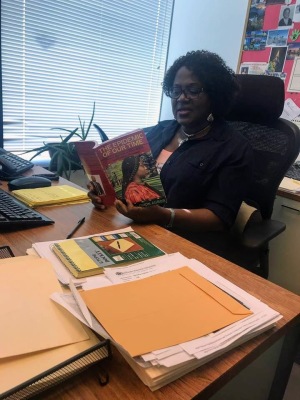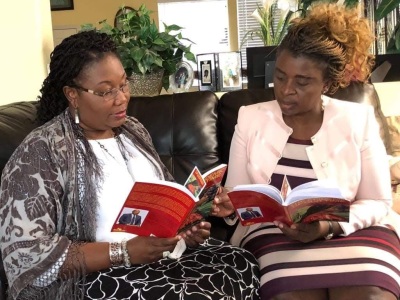 GUESS WHAT? It's not too late to JOIN US!!! In fact, why not offer it to someone - a friend, family member or colleague this HOLIDAY SEASON??? 
HOW TO PURCHASE 

​​
THE BOOK
- CLICK ON THE "BUY NOW" BUTTON & COMPLETE YOUR

$20.00

purchase.
- CLICK RETURN TO MERCHANT which will bring you back to the Book's Website
- FILL OUT YOUR CONTACT INFORMATION IN THE CONTACT FORM
(Only your name and email address are REQUIRED)

*MAKE SURE YOU TYPE IN STA  as the PROMO CODE*
Dr. AGBOR WILL DONATE 10% OF EVERY PURCHASE MADE THIS WAY

TO THE SAKERETTES TRANSGLOBAL ALLIANCE TO ASSIST THE SORORITY WITH ITS "FIGHT AGAINST AIDS" CAMPAIGN!!!

​​​5C. THE Dr. BETTY SHABAZZ DELTA ACADEMY ...

CHARLOTTE, NORTH CAROLINA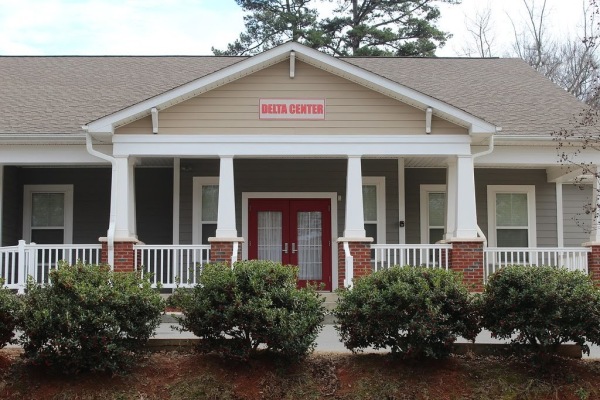 At the invitation of the CHARLOTTE ALUMNA CHAPTER OF THE DELTA SIGMATHETA SORORITY, (which has been active in the Charlotte Community since 1942), S.T.A. Rep. Mrs. Egbe Mbiwan Monjimbo gave a talk on "GLOBAL CITIZENSHIP AND THE IMPORTANCE OF FOREIGN LANGUAGE" to a group of African American Girls (ages 11 - 14) at the DELTA CENTER, on Saturday, December 15th 2018, within the framework of DELTA SIGMA THETA SORORITY Inc.'s DELTA ACADEMY National initiative.
​
The Dr. Betty Shabazz Delta Academy is a national initiative of Delta Sigma Theta Sorority, Inc.
It is named for the outstanding and accomplished widow of Malcolm X, a registered nurse who ultimately earned a doctorate degree in higher education administration and curriculum development.

Delta Academy was created out of an urgent sense that bold action is needed to address the issues confronting African American young females such as academic failure and low self-esteem.

The theme of the 2017-2018 Delta Academy is "Catching the Dreams of Tomorrow, Preparing Young Women for the 21st Century".
This theme reflects current issues and trends of young women in middle school.  Delta Academy seeks to remedy some of the deficiencies young girls face and offer supervised and structured experiences that will help participants grow to be productive citizens with high self-esteem and an appreciation for the demand of an increasingly technological society.
They are committed to addressing the educational and social development needs of middle school aged girls. Our overarching goal is to guide girls into womanhood with educational support and professional guidance that will teach them how to create opportunities for academic success, to develop their abilities and talents, and to become change agents in the transformation of their communities.
*(Information culled from their official website)
Criteria for participating in Delta Academy

​
· All participants must be girls as this is a gender specific program
· Girls must be between the ages of 11 and 14
· Participation in the Delta Academy program is not a prerequisite to or an affiliation with membership into Delta Sigma Theta Sorority, Inc.
· Demonstrates great academic and personal promise; lacks support and encouragement 
· Shows interest in developing leadership skills
· Shows interest in community action and social change
· Shows interest in non-traditional STEM (science, technology, engineering, and mathematics) careers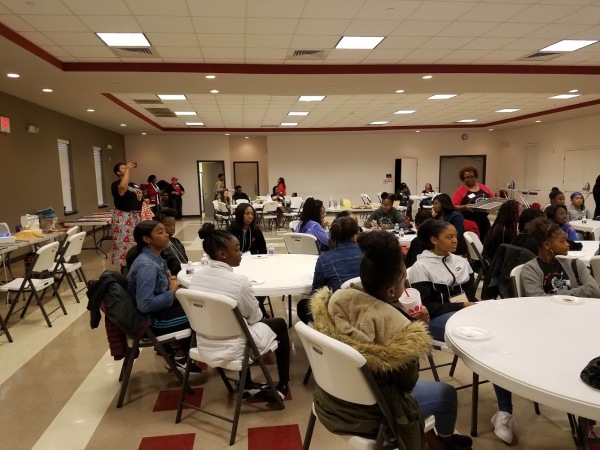 PLEASE CLICK ON THIS IMAGE TO SEE COMPLETE PHOTO ALBUM OF THE EVENT

​​

​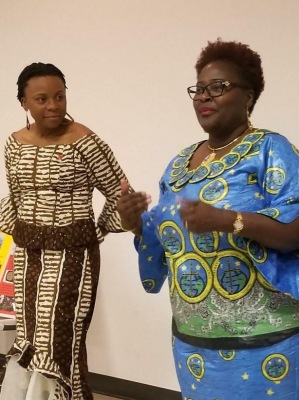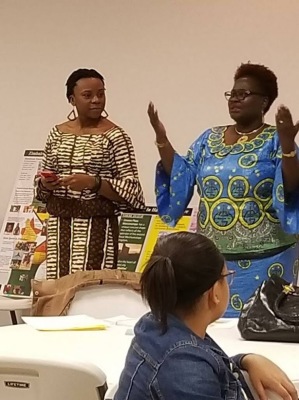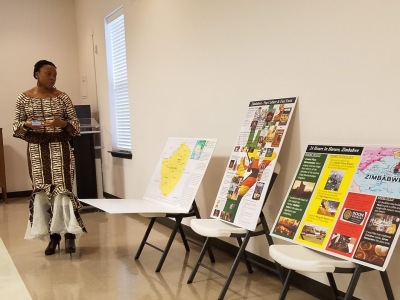 CENTER PICTURE: rs. Mutsa Chinoda Kemp (a Soror), gives her talk on her home country - ZIMBABWE.




LEFT, RIGHT PICTURE: Mrs. Egbe Monjimbo gives her interactive talk on "Global Citizenship" 

BELOW: The 11-14 year old Academy Participants make dresses to be sent to  underprivileged girls in Zimbabwe and Haiti.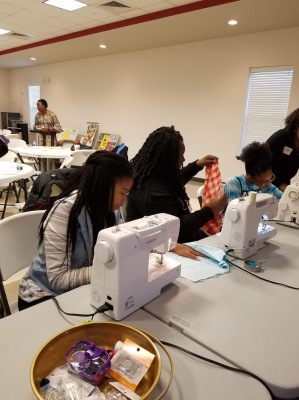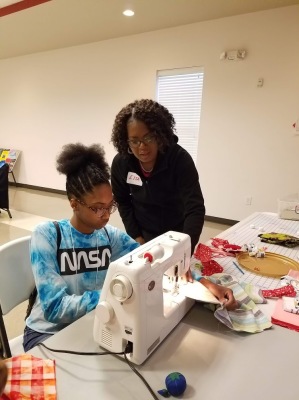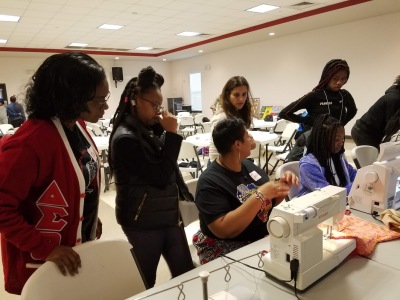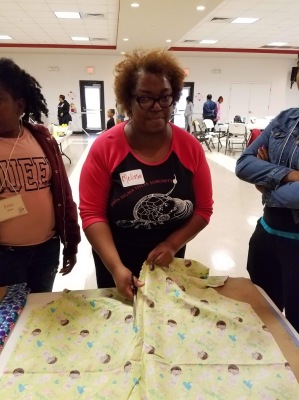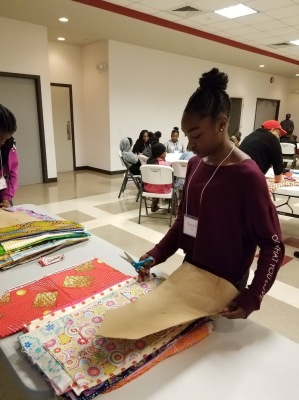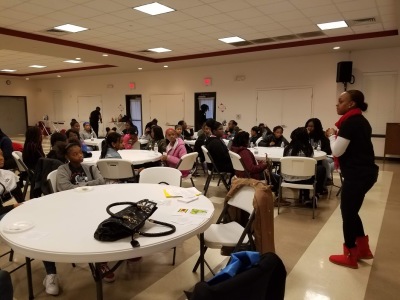 ​​Attendance and Active Participation at the WAKES for:
Late Mrs. CLARA TAYUI aka "MAMI BABA" - CHICAGO (March 24th 2018)

Late Mr. ROBERT CAPTAIN LYONGA - DALLAS (October 5th 2018)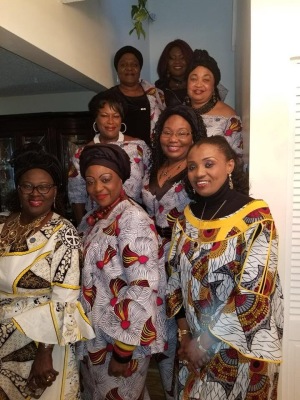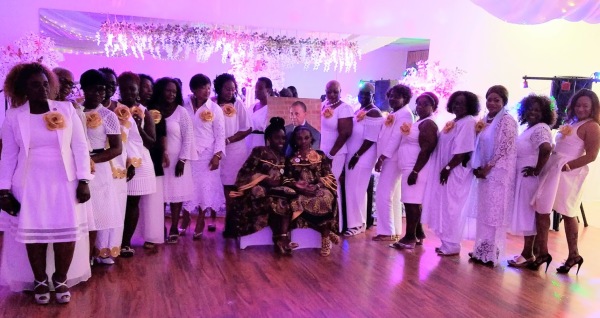 Left: CHICAGO (Funeral for Mrs. Clara Tayui, wife of Alma Mater's longest-serving and first Black Principal.)




Above & Below: DALLAS (Funeral for Mr. Robert Lyonga, a S.T.A Member's Dad)